The Uses of Aluminum Inlay Strip
Generally, there are three major steps from "aluminum ingot" to "aluminum strip": casting and rolling billet, aluminum coil and aluminum strip slitting. Aluminum strip is widely used in building materials such as shutter, window spacer, floor decoration,etc.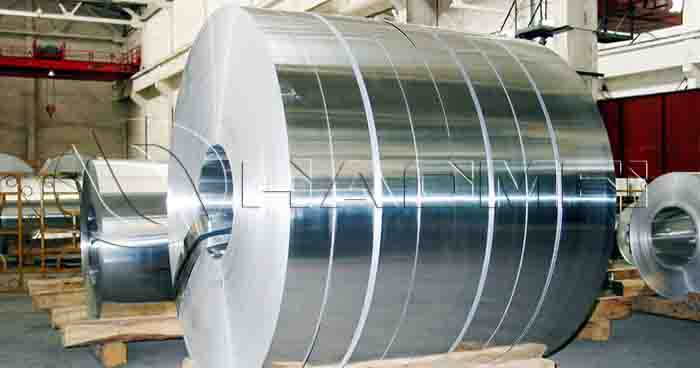 Aluminum inlay strip
Aluminum inlay strip is a kind of soft aluminum strip, which is to create designs and patterns on floors and walls. It usually has three types: mill, satin and polished. Tolerance allowance should always be made when rebating to allow for any variation in size.
Cable strip
It usually chooses 1060 aluminum strip with 3 mm thick. After repeated winding processing through the equipment, it is usually to make the related products. The advantages are low density and light weight.
Shutter
Offices, decorations, exhibitions, etc. are now beginning to use aluminum strip 3mm with 0.3 mm thickness. It has excellent weather resistance and has high recycling value. If yo choose color coated aluminum strip, the decorative effect is much better.
Transformer winding
The aluminum strip for transformer winding is of high conductivity, soft quality, smooth surface and no burrs.It is an ideal material for the production of dry-type transformers and a key raw material for the manufacture of transformer winding.
The pure aluminum strip has a great price advantage due to simple production process. It also features good elongation and tensile strength, which can fully meet the conventional processing requirements like stamping and stretching.
Haomei Aluminum has rich alloys and specifications of aluminum strip stock to meet the requirements of various applications. Welcome to leave message below to inquire what you need.

Original source: https://www.aluminumstrip24.com/news/aluminum-inlay-strip.html
Tags: aluminum strip,
Previous: 3003 Aluminum Strip for Radiator Fin
Next: Pure Aluminum Strip VS Aluminum Alloy Strip