3 Inch Wide Aluminum Strips
Aluminum strip roll refers to a product with a width of less than 800mm, which is made by secondary slitting of aluminum coil or aluminum foil. The aluminum alloy strips are delivered in rolls, and users can customize the inner and outer diameters of various sizes, which are suitable for continuous processing production lines. What are its popular uses?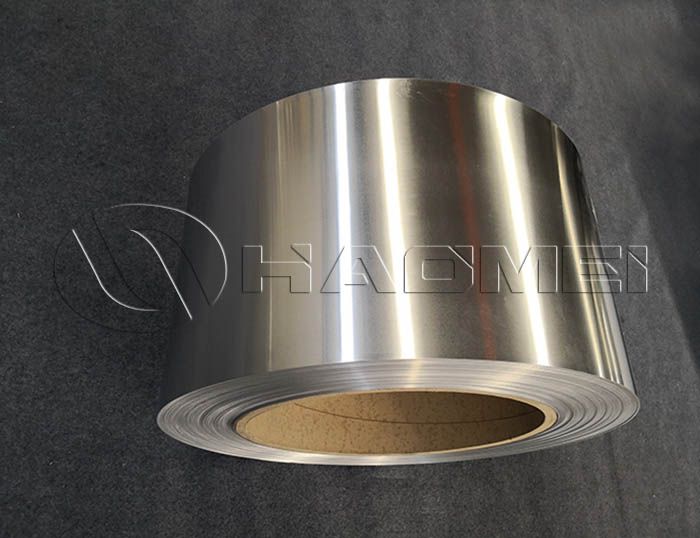 Aluminium strip for transformer winding
The electrical conductivity of metals is in order: silver, copper, gold, aluminum,nickel and steel alloy. Since the price of copper is much higher than that of aluminum, the commonly used material for transformer strips is aluminum strips. The main grades of transformer aluminum strips are 1060 aluminum strip, which are mainly used in the high and low voltage winding of dry-type transformers as conductive materials.
Aluminum strip for shutter door
The coated aluminum strip is also suitable for the decoration of doors, especially the rolling shutter doors or ceilings of some houses. It has a better decorative effect and long service life. The surface of aluminum strip is treated by electrostatic powder spraying, which has stronger corrosion resistance and scratch resistance.
The common alloys are 5052, 3005 and 3105 aluminum strips, which has great advantages in toughness, and the thickness can reach more than 1mm. Aluminum plays an increasingly important role in the field of rolling shutter doors. Compared with other materials, aluminum has excellent performance, such as low weight and high rigidity.
Aluminum strip for spacer
The insulating glass aluminum strip is used for window spacer. The common choice is 3 inch wide aluminum strips. It is one of necessary materials for the production of insulating glass. Its quality s directly related to the use effect, service life and thermal insulation function of insulating glass. Its main function is to evenly separate two or more pieces of glass in the insulating glass and effectively support it.
Aluminum strip for spacer is made of high-purity aluminum as raw materials. After dozens of processes, the surface is smooth, non-oxidized and non-corrosive. 3003 aluminum strip is the commonly chose alloy. Haomei Aluminum has rich kinds and alloys of aluminum strips. Welcome to leave message to inquire what you need.
Original source: https://www.aluminumstrip24.com/news/3-inch-wide-aluminum-strips.html
Tags: aluminum strip,
Previous: The Pros and Cons of Aluminum Strip Rolls for Ceiling
Next: 20mm Aluminum Strip for Finstock