Add:No.14 Shangwu Outer Ring Rd, Zhengzhou, China.
Tel:86-371-65621392
Fax:86-371-86616825
Email:feedom@haomeicn.com
3003 channel letter aluminum strips
Time:2021-07-26
3003 channel letter aluminum strips
are 0.5mm to 1.0mm thick, with tempers of H24, H26 and H34, featured by good processing property and long service life. 3003 alu strip is harder than 1100 aluminium, and better in corrosion resistance, too. The width of the strip ranges between 30mm to 500mm, customized by the requirement of per client. The surface of the strip can be mill finished, color coated, brush finished, anodized and even mirrored.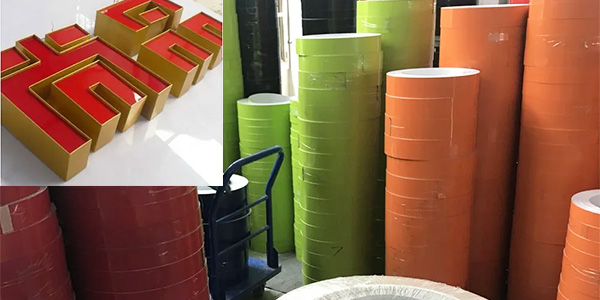 3003 aluminium roll strips are made into channel letters first because of their good forming performance. Owing to the fact that channel letters twist in form, the raw material must be easy to bend and form. 3003 aluminium just meets such a requirement. Pure aluminium is very soft indeed, and can even be easily bent by a kid. 3003 aluminium is much harder, but still soft enough for bending. In addition, the elongation of aluminium is excellent, or else the strip would break or crack during the letter making process. Second, the
3003 aluminum strip
shows good hardness. Hardness is crucial, although softness is necessary. Hard aluminium channel letters does not get deformed easily in winds or under other external forces. Third, the strip is good in corrosion resistance. All 3000 series of aluminium products include an alloy metal of manganese known for excellent corrosion resistance. The composition of aluminum and manganese improves greatly the anti-rust property of the strip. This enhances the service life of channel letters eventually, especially those in salty or rainy areas. Fourth, the 3003 aluminum strips are light, which makes aluminum channel letters much lighter than those of other materials.
The price of 3003 channel letter aluminum strips ranges from $2300 to $3000 per metric ton, mainly up to the surface treatment method you need. In addition to 3003, we also supply 1050, 1060, 1100, 3105 and 5005 aluminum strips for channel letter making. Welcome to contact us for a quotation!
Return to the list page