Add:No.14 Shangwu Outer Ring Rd, Zhengzhou, China.
Tel:86-371-65621392
Fax:86-371-86616825
Email:sarah@aluminium24.eu
Transformer Aluminum Strip
Time:2018-04-11
  Transformer aluminum strip refers to strip produced for transformer winding. It can be made from aluminum alloy 1060, 1050, 1050A, 1070, 1070a, 1350 etc. With a thickness between 0.08mm and 3mm, it's usually of O state. Manufacturers have strict technical requirement about raw materials which must be soft, highly electricity conductive and smooth on surface. The best alloy meeting the requirements is 1060. Containing over 99.6 percent of aluminum, it's usually regarded as pure aluminum. Ranking among the most widely applied alloys, it has singular production process, mature technology and competitive price compared with high class aluminum alloys.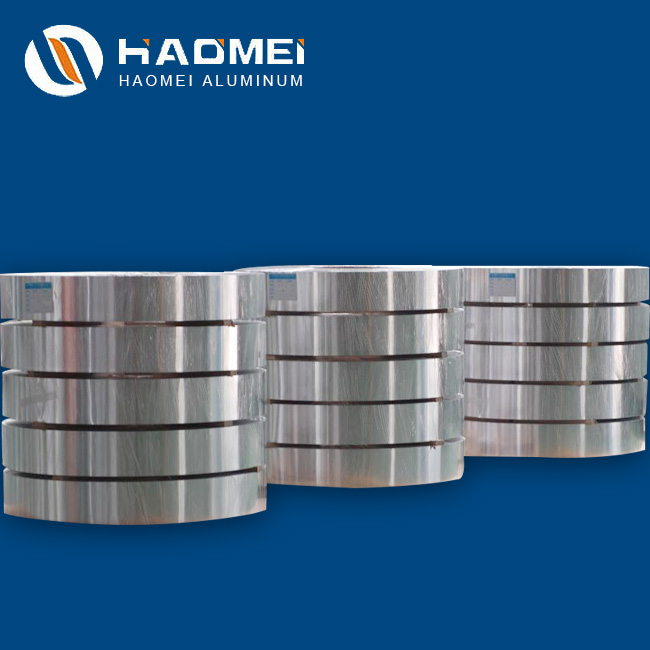 1060 aluminum strip boasts good elongation and excellent strength of extension, totally meeting common processing requirements like pressing and extending about raw materials. As pure industrial aluminum, it has extraordinary workability, corrosion resistance, heat conductivity and electricity conductivity. Silver ranks first among metals in conductivity. It's followed by copper, gold, aluminum, nickel, steel and alloy. As silver and gold are too expensive to be raw materials of common items, copper and aluminum become the only two choices of good conductivity. Therefore, we can say that the heat and electricity conductivity of 1060 aluminum strip is only second to that of copper. Copper, however, costs much more than aluminum, which makes aluminum mainstream raw materials for transformer winding. It's usually applied as conductivity medium for high and low winding of transformers in electrical industry.
  Haomei Aluminum, professional aluminum manufacturer with thirty years of production experience and 12 years of exporting history, supplies aluminum strip, aluminum plate, aluminum sheet and aluminum circles of various specification and usages. We have sold our products to tens of countries including America, Australia, Thailand, Indonesia, Germany, South Africa, Sri Lanka etc. Welcome to leave a message or contact us by email for more information!
Return to the list page