Add:No.14 Shangwu Outer Ring Rd, Zhengzhou, China.
Tel:86-371-65621392
Fax:86-371-86616825
Email:feedom@haomeicn.com
Narrow plain shutter used aluminum strip for lamp base
Time:2019-03-26
The aluminum strip is mainly used for refrigerator, cable ,capacitor shell material, steal-protection cover, cable sheathing, composite pipe and tube, water pipe etc. It has the property of deep drawing, high thickness accuracy, and low earring rate, etc.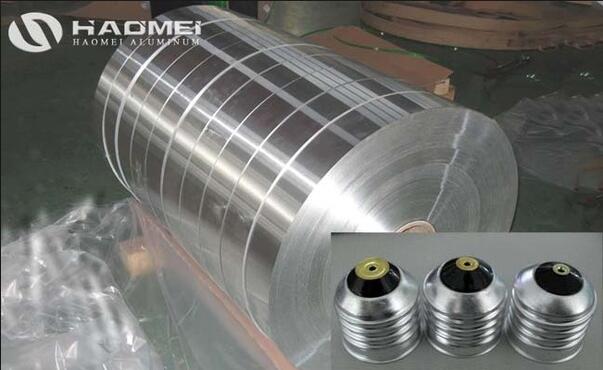 Manufacturing of aluminum strip for lamp base
Ingot + Master Alloy → Melting → Holding Fumace → Continuous Casting → Cold Rolling(Mediate Annealing) → Horizontal shear → Annealing → Aluminum Sheet
Aluminum strip for transformer/lamp base

Alloy

Specification

Temper

Thickness

Width

1100/1200/1050/

1060/1235/1350

0.2-3.0mm

20-600mm

O/H12/H14/H18/H16

8011

0.2-3.0mm

20-600mm

O/H12/H14/H18/H16
Key Aluminum strip with round edge for transformer information:
1. application: for small transformer and huge transformer winding etc.
2. specification:
A. size:the width can be from 20mm to 900 mm.the thickness can be 0.2-3.0mm.
B. alloy:aluminum strip usually be made from pure aluminum like 1050
1060 or other alloy aluminum like 8011.
C. advantage:we have factory price, what's more, Our product with high quality.
D. innovation:with round edge, it is easier to use in transformer.
E. yield: we can manufacture with large scale.
Packaging detail: Covering with brown paper and plastic bag then packed with wooden plywood then directly loading into container for transshipment. For the thickness which is more than 1.50mm, one paper interleave into two sheets.
Delivery detail: within 30days
Return to the list page