Thin aluminium strips for armored cables
  We supply thin aluminium strips for armored cables as below.
  Application: armored cable
  Thickness(mm): 0.5 / 0.6 / 0.65 / 0.75 / 0.8
  Thickness tolerance ± 0.03mm, width: 9.5mm, 12.7mm, 19mm, 25.4mm.
  Width tolerance ± 0.08; tensile strength: A 276-303 B 255-270
  Elongation: 8≥ Conductivity is not less than 30% IACS
  Description: Smooth surface without scratches. Zh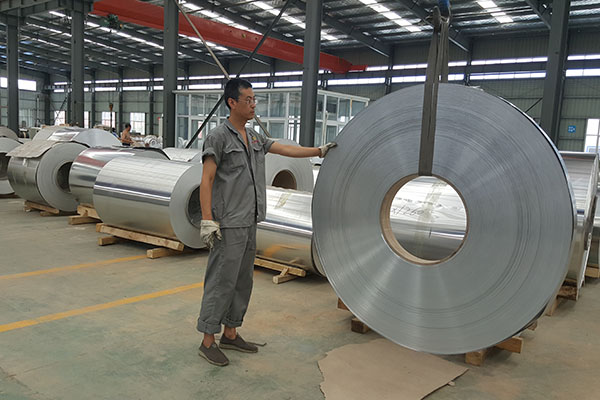 Packaging: wooden pallet, inner diameter 300mm or 500mm. Packed in moisture-proof paper with a middle paper sleeve. (Other armored cable sizes can be customized)
  Properties and function of thin aluminium strips for armored cables
  The aluminium strips are suitable for 0.6 / 1KV-35KV voltage level with a super alloy sheath, suitable for dry places at 90 degrees. They can be installed indoors or outdoors, vertically or horizontally along the wall, withstanding mechanical external forces in civil buildings, commercial buildings, industrial areas, large venues, mines, subways and other places.
  1. Because armored cables are generally laid on the ground or ground surface, an armored layer of aluminium strip can prevent external machinery and other injuries during installation and operation, as well as shielding, grounding, etc.
  2.The armoring layer can protect the entire power cable structure and prevent various pests such as termites and rats;
  3.The tensile strength of the cable aluminium strip is relatively strong, and it can also play a role in mechanical protection;
  4. The aluminium strip of the armored cable can protect the core inside and prevent the insulation from being damaged by external forces, which affects the normal use of the cable.
  Haomei supplies thick and thin aluminium strips for transformers, cables, window blinds, bottle caps and other regular purposes. Welcome to send inquires!
Original source: https://www.aluminumstrip24.com/news/thin-aluminium-strips.html
Tags: thin aluminium strips, aluminium strips,
Previous: Why is aluminum strip used for channel letter
Next: Process of cable aluminum metal strips