Add:No.14 Shangwu Outer Ring Rd, Zhengzhou, China.
Tel:86-371-65621392
Fax:86-371-86616825
Email:feedom@haomeicn.com
Flat aluminium strip 0.5mm 1mm 2mm 3mm 50mm
Time:2020-02-10
Flat aluminium strip 0.5mm 1mm 2mm 3mm 50mm
falls on eight series, the most commonly applied are 1000, 3000, 5000 and 8000. Tempers include O, H12, H22, H14, H18, H16, H24 etc, among which O is the softest and most popular. O state aluminum strips are easy to bend. In particular, 1060
aluminum strip for transformation
is our key product. Specifications are as below.
Alloy grade: 8011, 1050, 1060, 1070, 1100, 3003, 3004, 5005, 5052
State: O, H14, H18
Thickness: 0.08-0.15mm
Width: 50-60mm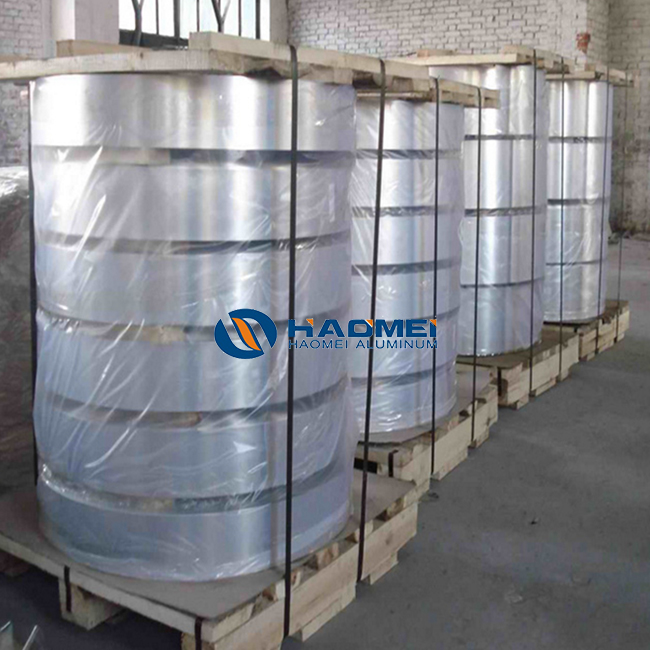 Flat aluminium strip 0.5mm 1mm 2mm 3mm 50mm features
Small tolerance (can reach within half a wire), high accuracy, fine and smooth surface, no peeling, roll marks and other phenomena. "Chain knife bend" phenomenon. Excellent mechanical properties, high fatigue resistance, good elasticity, smooth edges on both sides after trimming.
Application
The Flat aluminium strip 0.5mm 1mm 2mm 3mm 50mm is used in clockwork, precision electronics, computer connectors, automotive parts, camera parts, air-conditioning pressure switch membranes, electronic appliances, metal stamping parts, spring springs, pads, precision parts, mobile phone accessories, bellows, Seals, etchings, photoelectric guards, thermostats, automotive expansion valve diaphragms, air compressor shrapnels, injection needles, piston ring expansion rings, cylinder pads, springs, button batteries, computer and mobile phone accessories, WAGO cages Springs, stamped parts and other connectors.
Haomei Aluminum Co., Ltd. specially introduces large-scale slitting and straightening and bending units to supply aluminum plates and strips, cut and process them on the spot, complete equipment, first-class slitting technology, and supply aluminum strips at low price concessions, with no burrs on the edges or greasy treatment. Welcome to send inquiries!
Return to the list page