Brushed aluminium strip for Venetian blinds
  Brushed aluminium strip for Venetian blinds include 3004 H19, 5052 H19, 3005 H46, 3005 H48 and 5754 H42, thickness from 0.16mm to 1.5mm and width 12.5mm to 200mm. The 3000 and 5000 series of aluminum are known as the anti-rust alloys, containing respectively manganese and magnesium as the alloying metal. They meet all requirements for a Venetian blind material.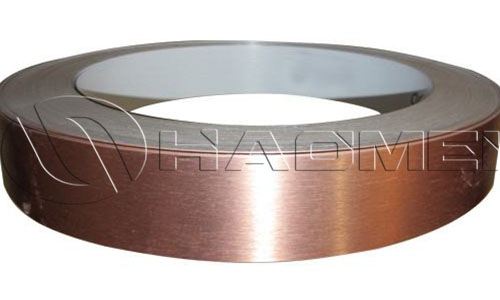 3003, 3005, 5052 and 5754 aluminium alloys are strong in hardness, good in tensile strength and excellent in weather resistance. Aluminum blinds stops strong sunshine from entering the room directly, and reduces temperature of the inner space. The brushed aluminium strip pieces are so light and thin that they can be adjusted in angle to control the gaps between each other and eventually put the sunshine and noise from the outside world under control. If you don't need them at all, you can close the blinds completely just by a gentle pull. Aluminum strip blinds give full play to the characteristics of aluminum alloy, which is a material with good sturdiness. After being fixed and installed, it is particularly strong and can be used for a longer time. There is no need to worry about damage. For modern homes, concealment is very important. Aluminum alloy shutters can play a very good protective role, because they are independent leaves, which can better protect people's privacy. The sound insulation effect is also not easy to think of. Aluminum blinds do a good job in this aspect. Whether it is day or night, you can enjoy a cleaner family life after returning home.
  The blinds can be made into vertical type to create an illusion of bigger space, making a room look more spacious than it is. The aluminium strips make a Venetian blind stronger, lighter and more durable than glass or bamboo blinds. Hard and corrosion resistant as it is, the blind lasts decades without deformation or color changing. If the strip pieces are brushed, they add beauty to the blind and the house.
Original source: https://www.aluminumstrip24.com/news/brushed-alustrip-for-venetian-blind.html
Tags: brushed aluminium strip,
Previous: 5052 anodised aluminium strip
Next: Brushed aluminum strips for channel letters