Add:No.14 Shangwu Outer Ring Rd, Zhengzhou, China.
Tel:86-371-65621392
Fax:86-371-86616825
Email:feedom@haomeicn.com
5052 anodised aluminium strip
Time:2021-05-31
  5052 anodised aluminium strip is an Al-Mg aluminium strip of wide applications. It has good corrosion resistance, good processing property and medium strength. 5052 anodized aluminum strip has good forming performance, corrosion resistance, weldability and medium strength. It has high cleanliness, is suitable for polymer welding, and has good product elongation and tensile strength. It can meet conventional processing requirements (stamping, stretching) and has high formability. It is widely used in power battery flexible connections, aluminum-plastic panels, lamps, signs and other fields.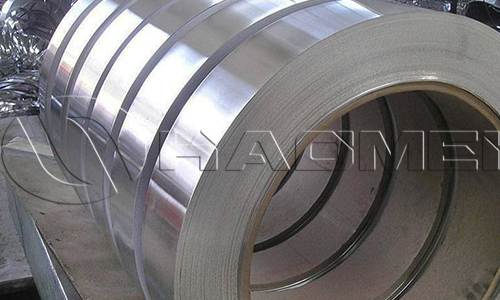 The thickness of anodised 5052 aluminum strip is 0.2mm to 4mm, and the minimum width 15mm. Tempers available include O, h14, h22, h32, h24 etc. The strip can be sanded on both sides, and the length can be customized. Generally there are big rolls and small rolls, up to your requirements. 5052 aluminum strip is widely used and is a promising aluminum alloy. 5052 has good corrosion resistance, excellent weldability, good cold workability, and medium strength. 5052 alloy has high strength, especially high fatigue strength, high plasticity and corrosion resistance, good weldability, poor machinability, and polishing.
  The main alloy of 5052 is magnesium, which has good formability, corrosion resistance, weldability, medium strength, and cannot be strengthened by heat treatment. It has good weldability by contact welding and hydrogen atom welding. It has a tendency to crystallize cracks during argon arc welding. The alloy is cold-worked. The machinability of apricot blossoms and half crops is better in the hardened state. Tensile strength ≤225, elongation ≥10. The anodized 5052 aluminum strip has a wide range of uses, such as the manufacture of aircraft fuel pipes, meters, street lamp brackets, hardware products, and electrical enclosures.
Return to the list page