Aluminium China 2013
ALUMINIUM CHINA 2013 is Asia leading aluminium industry platform, annually held in Shanghai, July 2-4. By presenting new customized matchmaking programs and product related tours for visitors from different industry sectors as well as a world class conference program, ALUMINIUM China 2013 sets new standards in terms of sourcing and networking opportunities in Asia, the world's fastest growing market.
Over 450 international exhibitors from 30 countries representing the entire aluminium production chain - from Aluminium raw materials, semi-finished and finished products to production and processing machinery and accessories - will meet with 15,000 qualified professionals and buyer delegates from China, all the key Asian markets and other global emerging markets.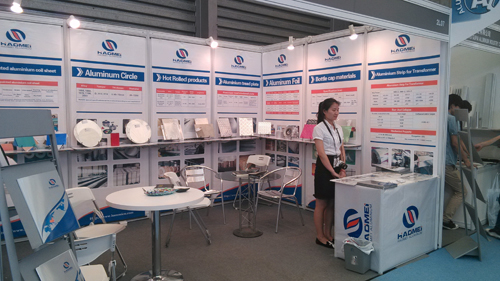 Original source: https://www.aluminumstrip24.com/news/Haomei-attend-aluminium-China-2013.html
Tags: Aluminium China 2013,
Previous: Introduction of Transformer Aluminum Strip
Next: aluminum strip ,aluminum tape