Add:No.14 Shangwu Outer Ring Rd, Zhengzhou, China.
Tel:86-371-65621392
Fax:86-371-86616825
Email:sarah@aluminium24.eu
Alloys and application of flat aluminum strips
Time:2020-09-07
  Flat aluminum strips for bottle caps
  Bottle cap aluminium strips fall on alloys such as 1060, 3003, 3104, 3105, 5052, 5182, and 8011. The material state is H14, H16, H18, H19, the thickness is 0.012-0.5, and the width is 100-1600mm. The aluminum strips for bottle caps produced by our company are widely used in the packaging of wine bottle caps, medicine bottle caps, cosmetic caps, and beverage aluminum caps.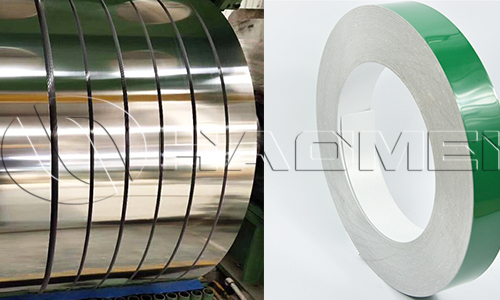 Flat aluminum strips for channel letters
  Channel letter aluminum strips is a kind of alu flat strips widely used in various luminous characters and light boxes, used for the production of mini characters and borderless characters. The finished letters are light, corrosion resistant, heat dissipating, light transmit, flexible, scratch resistant, and easy to bend. Regular alloys of channel letter aluminum strips for sale include 150 and 3003. Thickness ranges around 0.6mm, and width covers 3cm, 4cm, 5cm, 6cm, 7cm, 8cm, 10cm. Colors include brushed silver, brushed gold, mirror silver, mirror gold, high gloss white, matt white, high gloss black, matt black, high gloss red, yellow, blue, green, brushed rose gold, champagne gold, silver, aluminum In natural color, there are mirror silver and mirror gold that imitate the effect of white steel, and the characters are of good quality and atmosphere. Each roll is 100 meters long, and can be printed with LOGO on the material. The products are diversified to meet the different needs of customers. We offer ten-year warranty, high quality and excellent price.
Return to the list page